Oct. 12-13, 2023 Fairmont Makati Philippines
A NEW AGE OF
ARTIFICIAL INTELLIGENCE
Welcome to the forefront of innovation, where the fusion of human ingenuity and cutting-edge technology sets the stage for a new age of Artificial Intelligence. Join us at the Innovation Conference as we embark on a thrilling journey to ignite the future of AInnovation.
Singapore
Jul 14
Registration Closed
AWS, Singapore
June 14, 2023
6 PM - 9 PM
Meet the Speakers
Ee Ling Lim
Executive Director
Market Launch (Global Program)
500 Global
Vanessa Ching
Inception Ecosystem and Startup Alliances
Asia-Pacific South NVIDIA
Dr. Deb Goswani
Developer Relations Manager for Asia Pacific South
NVIDIA
Panel A
Yusuke Takahashi
Principal
ACA Investments
KHOO Kiewal
Director, BD & PR
JETRO Singapore
Panel B
Jeffrey Chua
Principal
Golden Gate Ventures
Augustus Ilag
Investment Partner
Head of AsiaCMT Digital
Hannah Wang
Director
Quest VenturesSustainable Impact Accelerator
Host
Moderator
Artie Lopez
Co-Founder, Brainsparks
Co-Founder and COO, Nextpay
Host
April Ong Vaño
Head, Environmental, Social and Governance
Quest Ventures
Co-Host
Fatima Yambao
Director
Co-Founder, Techshake
Co-Founder, Digiteer
Mynavi
Global Innovators Pitch
Tokyo, Japan
July 6, 2023
1 PM - 5:30 PM
Meet the Speakers
Kazumasa Yoshida
Director and Managing Executive Officer
Mynavi Corporation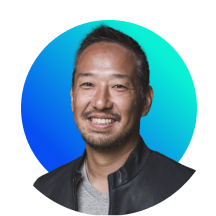 Kei Shimada
Managing Director Liquid
One Office
Kayoko Sawada
Startup Division Director
JETRO
Atsushi Koshio
Professor and Director
EdTech Research Institute Reitaku University
Panel A
Như Hoài Trần
CEO
NAL Solutions
Trantor Liu
CEO
CakeResume
Ester Martinez
Director & CEO
People Matters
Panel B
Guilherme Faria
Co-Founder
Penbrothers
Tomasz Florczak
Investment Partner
ChallengeRocket.com
Keenan Kwok
Co-Founder & CEO
GetLinks XenSpace, Melawai, South Jakarta City, Indonesia
August 10, 2023
2:00 - 5:00 PM
Meet the Speakers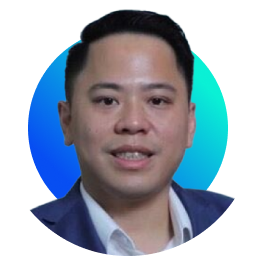 Arya Setiadharma
CEO
Prasetia Dwidharma
Chandra Firmanto
Managing Partner
IndoGen Capital
Kentaro Machii
Senior Director
JETRO Jakarta
Kotaro Adachi
CEO & Co-Founder
TechShake
Kazuhiko Yoshimatsu
General Manager & Chief Representative
JPX Singapore
hello day Philippines
Our Venue
Our Venue
Events Venue - Fairmont Makati Philippines
Address: 1, Raffles Drive, Makati Ave, Makati, 1224 Metro Manila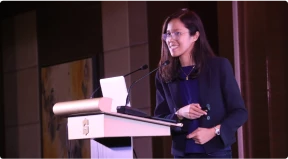 The grand winner will win $1M worth of investment and will have a chance to go to the US and pitch to american investors. The flight expenses will be covered by IGNITE team.
IGNITE 2022 was our biggest and most successful event yet in the new normal. We had a meticulously curated lineup of renowned speakers, engaging panel discussions, and electrifying pitch sessions. As a proud partner of the Startup World Cup, we provide an unparalleled platform for startups to showcase their brilliance and compete for global recognition.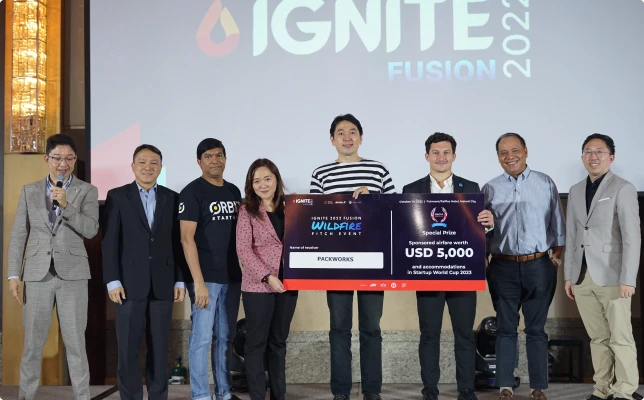 Maximize your IGNITE 2023 experience with our event matchmaking app that brings the right people together.
Download
to maximize your Ignite Experience.
Showcase your startup or create a presence for your corporation during our Spotlight Exhibit booths
Japanese Presenters
Satoshi Negoro
Director & COO
Uchiyama San
CEO
Keishi Nabeta
Senior Business Development Manager
Kazuki Sakamoto
Head of Regional Business
Takeshi Obayashi
Expert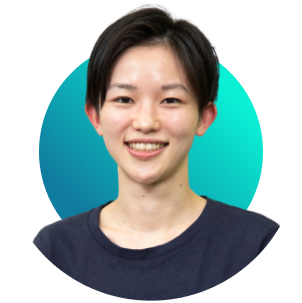 Naho Yashiro
CEO
Satoru Shimada
Board Director
Hiroumi Mitani
CEO & Founder
Hazumu Yamazaki
CEO
Oto Takujiro
CEO
Lecturers
Carlo Delantar
Core Capital (Gobi Partners)
Founding Partner
Yutaka Kitade
UNIFY Platform AG & SIJIHIVE Inc.
Staregy and Marketing Advisor
Kotaro Adachi
TechShake
CEO & Co-Founder
Paolo Rentero
TechShake
Co-Founder
Mentors
Karl Pacolor
DTI
Division Chief
Nat Wittayatanaseth
Findicate
Strategy Consultant and Co-Founder
Paolo Villonco
Ignition Advisory Group
Lawyer and CEO
Rui Bom
500 Startups
Co-Founder
Artie Lopez
Brainsparks, Nextpay
CO-Founder, Startup Coach, COO and Co-Founder
Richard Cruz
Asian Institute Management
Strategic Business Consultant
Alejandro Navarro
SAVii
COO
Paul Meyers
Asian Founder Coaching
Founder and Head Coach
Judges
Kohki Sakata
Industrial Growth Platform Inc.
Partner
Yutaka Kitade
Founder and CEO
Global Initiative Inc.
Founder and CEO
Sijihive Inc.
Adviser
TechShake
Jojo Flores
Plug and Play Tech Center
Co-Founder
Keynote Speakers
Anis Uzzaman
Founder and CEO
Vijay Tirathrai
Managing Director and Head of MENAPT
Judges
Jeffrey Seah
Asia Fund X, MSW Ventures
Founder & Partner
People who can network with
James Tan
Managing Partner
Quest Ventures
Nicha Suebwonglee
Venture Capital Business Development Manager
Amazon Web Services
Hanno Stegman
Designation Head of BCG X.Ventures Southeast Asia
BCG X
Rishika Chandan
Managing Director
Venturi Partners Pte Ltd
Sarvesh Nevatia
Executive Director
Venturi Partners Pte Ltd
Eric Woo
Senior Associate
Venturi Partners Pte Ltd
Mark Sng
Partner
Gentree Fund
Yuan Fang
Director, SEA Investment
BAce Capital
Winchell Wong
Senior Associate
Gentree Fund
Xavier Marzan
CEO and Managing Director
F(DEV)
Jojo Flores
Co-Founder
Plug and Play Tech Center
Katrina Chan
Principal
ACA Investments
Natasha Bautista
Head of Growth & Programs
917Ventures
Paolo Limcaoco
Principal
Accion Venture Lab
Toby Floro
Executive Director
Venturi Partners Pte Ltd
Patricia Salak
Executive Director
JG Digital Equity Ventures
Marilen Tantamco
Executive Director
JG Digital Equity Ventures
Christiaan Kaptein
Partner and Investment Committee
Integra Partners
Testimonials
"JETRO joined IGNITE in order to create business collaboration between Japanese startups and ASEAN-Philippine companies. IGNITE is one of the biggest innovation conference in the Philippines, and it supports the business expansion of companies strongly. IGNITE."
Akihiko Yoshida
Managing Partner
"IGNITE is a great opportunity to learn about the startup industry in the Philippines. Through them, we intend to further spread the presence of Mynavi's portfolio."
Shota Sakurai
Chief Representative (SEA)
"IGNITE is the number one event in The Philippines startup calendar."
James Tan
Managing Partner
"IGNITE 2022 was one of the first BIG in-person startup ecosystem events since the pandemic -- and you can definitely feel the energy, the optimism, and the engagement from the founders, investors, and everyone involved in the tech startup scene. I think we are now seeing an inflection point in this space in the Philippines!"
Xavier Marzan
CEO and Managing Director
"IGNITE 2022 showcased the best of the best of the local ecosystem and provided us with a solid platform for engagement with a diverse portfolio of Philippine startups. The event facilitated valuable connections and insights that have indeed enriched our investment focus."
Raya Buensuceso
Managing Director
"Joining Ignite 2022 as a conference partner and jury for the pitch competition was a fantastic experience. I was impressed not only by the lineup of startups that presented, but also the networking opportunities the event provided especially with international and corporate partners. The event showcased the strength of Filipino startups while also highlighting the potential and opportunities of the Philippine market for international ventures looking to explore the local ecosystem."
Katrina Rausa Chan

Executive Director
Community Partners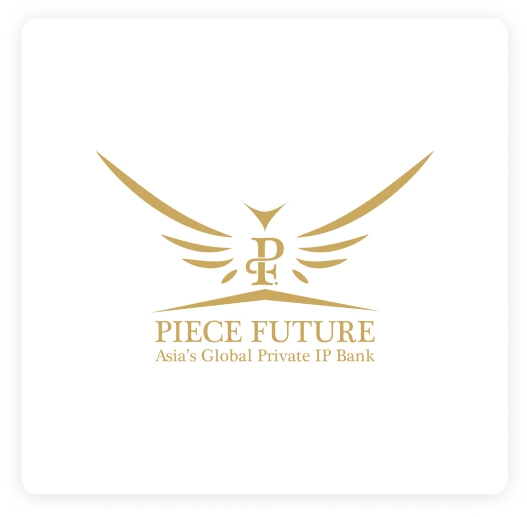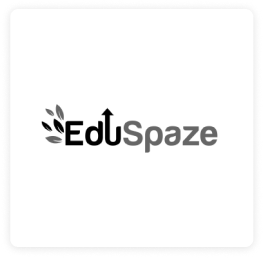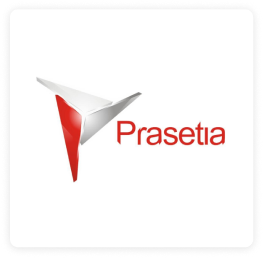 Media Partners